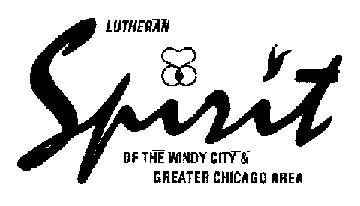 Spring, 1998
Discovery Weekend Coming to Chicago—One More Chance!
Yep, this is the Weekend that was originally scheduled for January 24–25. Problem was, too many of us put off registering until it was too late, and those dates had to be scrubbed. But Discovery Weekend folks don't give up easily. We're getting a second chance here in the Chicago Area.

DATES FOR DISCOVERY WEEKEND TO BE ANNOUNCED

Register soon. Only the first 20 couples to register will be accepted, and early registrations have already been received.

Send registration requests along with a check for $45 (to Lutheran Marriage Encounter) to the Area Registration Couple, Bob & Janet Ichida. Contact the webmasters (da2ofus@couple.com) for information on how to contact the Ichidas.

For general information about the discovery weekend, contact Ralph & Judi Golnick (ralphg@ameritech.net)
The Discovery Weekend is led by two presenting couples—one lay and one clergy. The Weekend begins Friday evening at 7:30 p.m. and ends around 4:30 p.m. on Sunday. A Discovery Weekend is financed like a regular Marriage Encounter Weekend. Couples will be asked to consider giving a donation while on the Weekend.
Change Your World

This special Weekend is designed especially for community couples, to encourage growth in their relationship with God and to send couples back into the community newly commissioned and enthused for the task of "changing the world."


Coming Weekends

Chicago

November 6–8, 1998

Rockford

October 16–18, 1998

Central Illinois

October 9–11, 1998


RESTORE MARRIAGE—RESTORE AMERICA
A new look at Marriage Encounter
by Pat & Al LaVanture

Keep your marriage alive, and you give your children and grandchildren a solid foundation forever.
We have come to believe that Marriage Encounter is not only for couples anymore, but for the preservation of the family.
About half of the children in the U.S. are being raised in a single-parent environment. A parent in such a situation is usually struggling. The culprit, of course, is the breakdown of the family.

Confusion, Insecurity

Divorce yanks the very foundation from under the young. They are not able to enjoy the normal two-parent life that most of us were privileged to have. Children of divorce are confused, insecure, and lonely. They feel guilty and unloved. Even for adult children, divorce is devastating.
In our present society, many parents are not giving priority to marriage and children. It is not uncommon to hear a young married couple say, "If it doesn't work, we'll just get a divorce." The sad truth is, they mean it—even if they have children. There are millions of floundering children because their parents care more about self than about their offspring.
Where Have They Gone?
We wonder: Where did the words commitment and responsibility go?
A couple with three young children sought counsel from their young pastor about who should get how much "free" time. The pastor, himself the father of two, told the pair, "With three little ones, you have no 'free' time. Your children are your life."
This was not what the couple wanted to hear, and they discontinued the sessions.
Marriage Encounter provides a significant strategy to hold families together because ME stresses love and commitment. As we model a loving attitude to our spouses and our children, our offspring will grow up with a naturally loving attitude toward their spouses and children—"just like Dad" or "just like Mom."
Dear friends of ours who were encountered years ago recently shared a comment made by their daughter-in-law: "I sure do appreciate your son. When there is anything to do, he pitches right in to help. He treats me so nice. My friends' husbands don't do such loving things."
Passing Down a Lifestyle
This is living proof of how a couple's lifestyle can be passed down from one generation to the next, making the family the foundation for the future.
Marriage Encounter teaches couples how to keep love, communication, and respect alive in marriages —which subsequently produces a solid future for our families. If we can encourage couples to want a better marriage, we will save the family, which is the strength of our nation.
If you agree with this concept, we encourage you to make Marriage Encounter a priority—even a ministry. Introduce ME to the couples you know. It doesn't matter if they are of a different religion, color, or ethnic background.
What Would Jesus Do?
The important thing is to let as many couples as possible know that there is a place to go to learn how to communicate and rekindle love.
Assure them that they can have what you have—a renewed love and friendship; the desire to bring joy into each other's life; delight in putting the other first; in short, like Jesus serving instead of being served.
As encountered couples, we have a rare opportunity to help restore marriages and save families. In doing so, we may even restore our nation.
What YOU Can Do
• Pray for couples—and for singles who may be wives and husbands one day.
• Give gift certificates for Weekend registrations to your married friends.
• Tell everyone you know, especially married couples, about Marriage Encounter.
• Promote ME through the video, "A Weekend of Discovery, A Lifetime of Love."
• Be willing to follow the bend in the road, as God leads us in a new direction.

BEND
in the Road
It's not the END of the road--
unless you fail to make the turn!
A challenging look into the future of Lutheran Marriage Encounter
by Rich & Jan Schleier
We send our love to all of you who have been infected with the incredible love that the Lord has to offer his children through the covenant of marriage. Marriage Encounter has been a wonderful gift to us and to the love we share with others we meet day in and day out.
We recently celebrated the 22nd anniversary of our original Weekend. The years have been filled with wonder and excitement as we've walked through life together.
Radicals like Jesus
But for us, God never seemed happy to simply let us relax and enjoy the time; he always called us to live our life on the edge. Life on the edge for us has been being willing to live our life sacrificially so that others might know the Good News of salvation.
Marriage Encounter seemed to be the way God showed us how we are to love one another. Like Jesus, we became radicals! Jesus was a radical in the way he loved and called others to love.
We discovered that the more we opened ourselves up to being led by the Lord, the more opportunities we were given to share his love with others. The more willing we were to mention the wonderful work of Christ, the more people God brought to us to share this message. This has been especially true in the ministry of Marriage Encounter.
As we opened ourselves up to share with other couples about this very important part of God's plan for his people, the more people God brought to us to hear the Good News. Marriage Encounter has always been about salvation, as well as encountering Christ in peoples' lives and relationships. He cares so deeply about his people and reaching them that he is willing to accept even the two of us as his spokesmen.
Important things happening
We are sharing all of this with you because some very important things are happening in the world—and in Marriage Encounter in particular. As you know, several different denominations have been exploring how to bring their congregations closer in worship and sacrament.
Nearly two years ago, we were involved in a meeting with several couples from various faith expressions of Marriage Encounter. During that meeting, the Holy Spirit moved in a very powerful and dramatic way. He made it clear that he wanted the group to aim at having all faith expressions work together for the sake of his kingdom.
People were covered with goose bumps for several hours as God spoke to us about his commitment to Marriage Encounter and to the future. As a result, our group made a series of presentations to the Interfaith Board of World Wide Marriage Encounter to tell the story that God had given us to share.
Unity in diversity
All of this culminated in the formation of an Interfaith Awareness and Publicity Committee, which operates at the direction of the Interfaith Board and is comprised of couples from every faith expression in World Wide Marriage Encounter.
The theme of this gathering focused on Joseph's coat of many colors. The splendor of Joseph's coat was doubtless not in the similarity of its color or fabric, but instead in the diversity of color and texture brought together into one splendid creation.
Unity in diversity is the key to our success in Marriage Encounter.
But something is missing! Looking ahead, it appears that if Marriage Encounter continues down the road it is now on, we will surely find ourselves in a ditch. The road is turning, and we must make adjustments if we are going to continue moving in the direction that God has laid before us.
First of all, we have to understand that God doesn't care what label we put on a Weekend, he just cares about his Weekend! You believe God keeps his promises, right? If that be true, then we know that we are getting closer and closer to the day when Christ will return.
A sense of urgency
Scripture has a lot to say to us about what we should be thinking and doing during this time. Read Matthew 13:3-9 (the parable of the sower), Luke 8:9-21 (the parable explained), 2 Corinthians 9:6-10 (reaping what we sow), and Matthew 25:1-13 (the parable of the 10 virgins). Each of these passages tell us something important about what our perspective needs to be in the ministry that we share called Marriage Encounter.
We are overcome with a sense of urgency, to get the message out to the world—not just the message that Marriage Encounter is a wonderful way to say "I love you" to one another; but also that Marriage Encounter is, first and foremost, encountering Christ. Marriage plays an essential role in God's plan.
Change on the horizon
We have been given a vision for the powerful and important work of this ministry in the world. We cannot simply sit and wonder what God will do next. We have to be about sowing the seed and being prepared for the harvest; we never know when the bridegroom is coming.
The one thing we can count on: He is coming!
It's time for us to step out in more radical and exciting ways. This is certain: If we always do things the way they've always been done, we'll always get the same results!
Marriage Encounter is looking ahead and there is change on the horizon. A new "original" Weekend will be rolled out in Lutheran Marriage Encounter in the next 12-18 months!
Each of us is being called
Various faith expressions have joined together to develop materials and strategies to reach the world for the sake of the kingdom. Change is coming—exciting, important change. Each of us is being called to follow the path God is laying out.
The question is, what will you do about it?
A bend in the road is not the end of the road, unless you fail to make the turn. Read the Book, plant the seeds, watch the signs, and be prepared. God is moving Marriage Encounter in new ways to reach another generation for the sake of the kingdom. He is counting on each of us to do his will and to do the work of the Kingdom.
Meet us at the gate of the harvest field—it's just around the corner!

GO TELL IT ON THE MOUNTAIN . . .
Or on the radio . . . or in your local newspaper. You can help our Chicago Area Publicity Couple spread the good news of Marriage Encounter. They need the addresses of your local radio stations and newspapers so they can inform couples out there about God's plan for marriage. Rush your info to Alan & Ruth Anne Wheeler at da2ofus@couple.com.
Board Report
Post-Weekend Resource Book Is on the Way
A soon-to-be-published Post-Weekend Resource Manual will be made available to Chicago Area communities, Lay Contact Couple Ralph & Judi Golnick reported at a February 1 Board meeting.
The book includes ideas for Weekend follow-up letters, Community programs, and a list of resources available from the North American Region. The resources range from completely-written presentations to outlines for presentations.
Community Coordinators interested in more information about availability of the manual may contact the Golnicks at ralphg@ameritech.net.
Stay in the Spirit!
In other action, Board members determined that the Area newsletter Spirit will continue efforts to gain full 9-digit zip-code addresses for all couples on the paper's mailing list, in order to reduce postage costs. If full addresses are not provided, however, the mailing list will be purged of incomplete addresses.
The Chicago Area Board of Lutheran Marriage Encounter meets quarterly to coordinate Area activities. Area encountered couples are always welcome to attend or express concerns they may have to our Lay Contact Couple—Ralph & Judi Golnick ralphg@ameritech.net.
Future Meetings—Dates and hosts
May 2—Alan & Ruth Anne Wheeler
August 2—Tom & Elaine Tredinnick
Fall Meeting—Date and location to be determined

A Lifted Veil . . . A Little 'Whatever'
Hello, Chicago!
If it's Valentine's Day, it must be time for another ME Weekend. Sure enough, Elk Grove Village played host to a dozen loving couples who all shared the desire to see good marriages have the opportunity to become great marriages.
We had the great privilege to experience with these loving couples the romance, disillusionment, and joy of our lives together. We encountered ourselves, our spouses, and God at work in our relationships. Come Sunday, it was as if a veil had been lifted as we felt the power of love urging us to take in the world, share our coupleness, and spread the word.
Thank you all so much for having helped make the Weekend possible. The love and support of the Chicago Area and Northern Illinois communities is truly a blessing. Lives were touched, hearts were blessed, marriages were renewed. It's what we're all about—and He wouldn't have it any other way!
With love and affection,
Chris & Sue Markgraf
A Smile
A smile costs nothing, but gives much. It enriches those who receive, without making poorer those who give. It takes but a moment, but the memory of it sometimes lasts forever. None of us is so rich or mighty that he can get along without it.
A smile creates happiness in the home, fosters good will in business, and is the countersign of friendship. It brings rest to the weary, cheer to the discouraged, sunshine to the sad, and it is nature's best antidote for trouble.
Yet it cannot be bought, begged, borrowed, or stolen; for it is something that is of no value to anyone until it is given away. Some people are too tired to give a smile. Give them one of yours, for no one needs a smile so much as he who has no more to give.—Lovingly Lifted
Whatever
--Steve & Kathie Latzke
"Whatever" is my fav'rite word
Since we learned a meaning new;
We heard it on our Weekend
And it's just 'tween me and you.
The word now has a focus,
No longer indecisive;
It speaks of making love to you
In a way that's demonstrátive.
This sexual euphemism
Is really lots of fun,
But team it with "wherever"—
Then the fun has just begun!
Sometime, if I should ask you
What you would like to do,
I hope you say, "Whatever,"
'Cuz I'm so in love with you.
And if someone comes to ask me,
"What brings happiness to life?"
I can give them this vague answer:
"Doing whatever, with my wife."
To Love Is a Decision

Thanks from Ralph & Judi:
Ours Is a Team Venture—We Can't Do It without You
Dear lovers,
We want to thank all of you who remembered Ralph in their prayers, and those of you who called. We are convinced that Ralph is a walking testament to God's mercies.
A special thank you to all the Chicago Area couples who have shared their vision for Lutheran Marriage Encounter by being Co-ordinator Couples for their Communities. And to all the others who have given their precious time to coordinate a particular loving task.
We couldn't go on without your help! This is a team venture.
Thanks for saying yes
You have filled a key leadership role—a role that has helped keep our family of lovers strong, vibrant, and committed to the focus found on the Weekend. From your work on the Chicago Deeper to supporting the many loving tasks necessary to put on a Weekend, we thank you all!
Many times several of you have been asked to be Prayer Couples and for saying yes we are very thankful. This is a tangible way of showing your love, especially to the newly-encountered couples. Unfortunately, many couples have not yet enjoyed the blessing.
If everyone could see the faces of the rookie couples when they are told they have couples praying just for them, couples standing in line just to be Prayer Couples for a Weekend.
Our gift of love to you
Coming in 1999 is a completely new Marriage Encounter Weekend—A shortened Weekend with new talks and new music. Judi and I are very excited about the prospect. All of our talks must be rewritten, but we are willing to do this as our gift of love to you all!
Please give each other a big hug from us, we love you and thank you!
Ralph & Judi Golnick
Chicago Area Lay Contact Couple
NOTE: Your Chicago Area Community Development Couple, Alan & Ruth Anne Wheeler, who normally host this column, are recuperating from an automobile accident. They'll return next issue.

—PRAYERS AT PRESSTIME—
Pray: for the family and loved ones of Margey Schweitzer, who died a cancer victim February 12. Margey and her husband Gary, an encountered couple, were in New World Lovers ME Community.
Pray: Elaine Tredinnick, who with husband Tom serves as Chicago Area Supply Couple, is awaiting results of a February angiogram.
Pray: for full recovery for Alan & Ruth Anne Wheeler, who were involved in an automobile accident January 31.
Praise: Tom Ballard, who with his wife Sandra served Chicago Area as Lay Contact Couple, is doing well despite his diagnosis of having Lou Gehrig's disease.
Praise: Ralph & Judi Golnick, Chicago Area Lay Contact Couple, give praise to the Lord that Ralph is recuperating well following a stroke. Ralph was hospitalized a few days before Christmas, but is already back to work halftime.
Some of the graphics on this site have been generously provided by:

CLICK HERE for FREE animated Christian graphics