Pictures of:
Alan, Ruth Anne, Pam, George, Rachel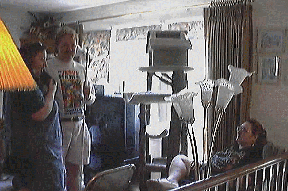 Left to right: Ruth Anne, Alan, Bobbye and Wally's cat tree, and (sitting) Pam
Alan & Ruth Anne said, "We had a wonderful time. We were sorry we couldn't stay longer."
Pam said, "It was really great to meet all the other attendees, as well as your furbabies. I bet this was the only Cybercat get-together EVER that had matzah ball soup."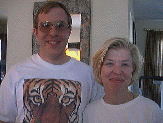 Left to right: George, Rachel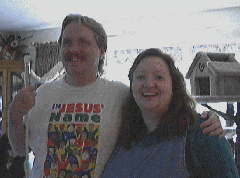 Left to right: Alan, Ruth Anne
To see pictures of Stephanie, Anne, Karen and Lisa, click
here
To return to the first page of the Midwest Gathering, click
here
To go to Alan & Ruth Anne's home page, click
here
Send e-mail to Pam at
XNTRKME@aol.com
Send e-mail to George at
georgek@netwrx1.com
Send e-mail to Rachel at
rachelk@netwrx1.com
To visit George's web page, click
here
This page was designed by Ruth Anne Wheeler
Send e-mail to Ruth Anne at
da2ofus@couple.com