Ruth Anne Wheeler
I'm your regional coordinator...Did I have any idea what I was getting into? NAH! *smile* I've been married to Alan for almost 6 years now, no children, but lots of fur-children. (3 cats and a dog) I love counted cross stitch. My husband and I are active in animal rescue and present Marriage Encounter weekends.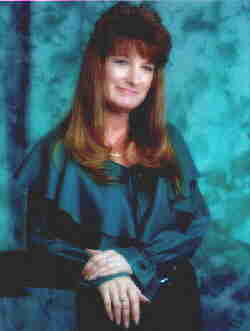 Debbie Steele
My name is Debbie Steele and I've been married to Danny for 19 months. I'm 46 years old (oh jez-z-z-z-z, that hurt!) and the mommy of 2 daughters and 1 son, Jennifer is 26, Shane is 23 and Jaime is 19. I've lived in Illinois all of my life ..... I love crafts .... all kinds of crafts. And I must confess, I'm addicted to the internet!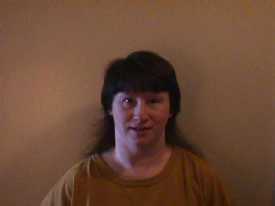 Donna Redfern
I am 40 years old with 5 children. I enjoy spending time with my boyfriend. My interests are camping, travelling, watching hot air ballooning, football, basketball, baseball, NASCAR racing, and playing card games. I spend any spare time at home at my computer keeping my homepage updated and chatting with the many friends I have made around the world.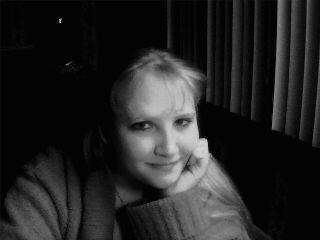 Elise a/k/a Fire
My name is Elise i am 22, i've been married to my husband Scott for almost 4 years. I have 2 beautiful children my daughter Ashleigh is 3 and my son Austyn will be 2 Aug. 3. I enjoy listening to music, (country mostly but i love all kinds). I've lived in MI all my life but i love to travel. Well i guess thats about all... =))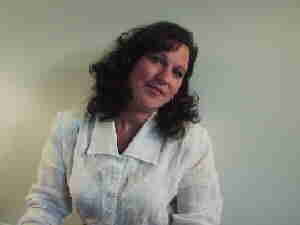 Donna a/k/a Dite
I am named Donna and in the zone go as Dite. Short for Aphrodite, lol wanted to make sure i sounded female in the backgammon rooms. I am married with three lovely girls, in their teens. I am a dreamer and a wisher, I love to write poetry and take pictures, and garden. I have a web page on the net Dite's Angel Heaven with my breast cancer story and many more things. www.geocities.com/Heartland/Valley/3101 My email is ddite@hotmail.com